Visitors from South Sudan
Added on 10 March 2018
On March 10th some of us were delighted to be able to meet two representatives of the Presbyterian Church of South Sudan who were visiting Argyll.
Rev. Stephen and Rev. Michael are spending 2 weeks in the U.K, on a course on Mediation, away from their families in Kenya and Uganda.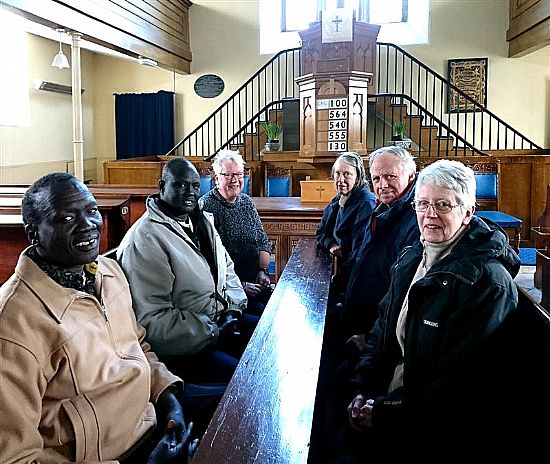 They are seen here sitting at our Communion Table in Ardchattan Kirk beside Mrs Alison Hay (our Interim Moderator) along with Jane, Donnie and Catherine.
Stephen & Michael are working towands peace and re-concilliation in South Sudan and we would ask you to support them and their work in your prayers.