Church 'Summer' Barbecue
Added on 25 June 2017
It was a shame that the weather was against us on the day of our annual barbeque, especially for the more athletic amongst us who had been looking forward to games on the beach.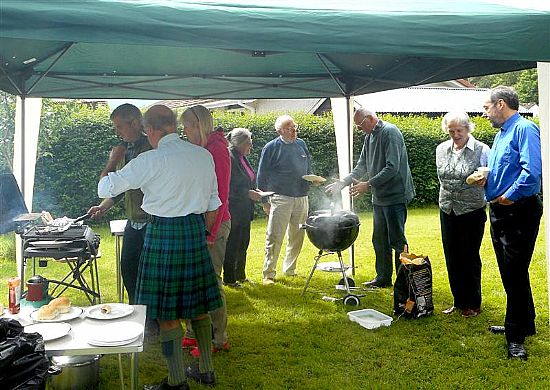 However, those who stayed on site after worship on Sunday were treated to a wonderful spread of salads and other savouries along with our burgers and homebaking.
It was still a great time for discussion and to catch up with each other's news ... and the sun did shine on us some of the time, between the heavy showers.
Many thanks to everyone who helped to make the event such a good one.