Butterflies
Added on 04 September 2016
During the summer several folk took part in 'The Big Butterfly Count' across Ardchattan. Eight different species were recorded including Speckled Wood, Small, Large and Green Veined White, Meadow Brown, Peacock and Red Admiral.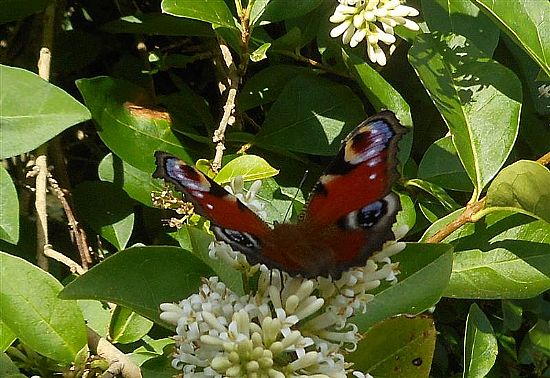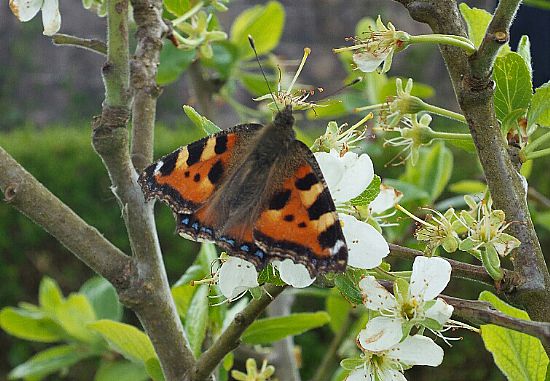 Peacock butterfly on privet bush. Small tortoiseshell (last spring).
Small Tortoiseshell numbers across the UK are reported to have declined sharply this year. A good number were counted in our Parish, especially feeding on the nectar of the privet bush behind our church hall!