We welcome Fiona Morrison
Added on 15 November 2016
We are blessed to welcome Fiona Morrison, who recently started a six month placement as part of her training for Ministry. We asked Fiona to write a few words to tell us about herself.
"I am very much enjoying being at St Modans and Ardchattan and am very grafetful for the warm welcome I have received.
I am very much looking forward to getting to know everyone and gainingexperience. Already I have learnt a lot and am enjoying being part of abusy parish with good outreach to the community, which is giving me manydifferent opportunities. It is great being in a church with children and learning from a minister with Jeff's experience, and sense of humour!
My passions in life are God and boats. I was brought up in a Christian family and my faith has strengthened and deepened over the years, particularly through the more difficult periods in life. What a joy and privilege to have a friend like Jesus to be there with us through the ups and downs of life.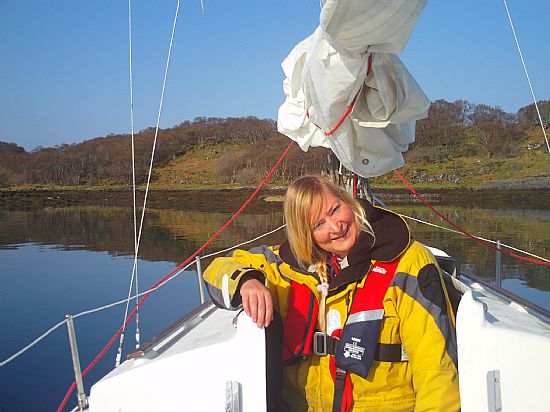 My two 'children' are a wee baby called Saorsa ( a 13 foot boat) and my big girl, Free Spirit, a 23 1/2 foot boat. I love the freedom of the sea and my Dad shared his love of boats with me by introducing me to the sea while in my carrycot.
How blessed we are to live in this beautiful area where we can appreciate the beauty of God's creation."